Certified Patient Care Technician
8-Week Online Self-Paced Patient Care Technician Training and Certification (PCT) Course 
Patient Care Technician Career Training
Nationally Accredited CPCT Certification
Take the first step towards a dynamic career as a Certified Patient Care Technician (CPCT) with an NIH Training Program. Our fully online self-paced course will prepare you for a nationally accredited industry certification exam in as little as 8 weeks!
Exam for the Certified Patient Care Technician (CPCT) offered by the National Healthcareer Association (NHA)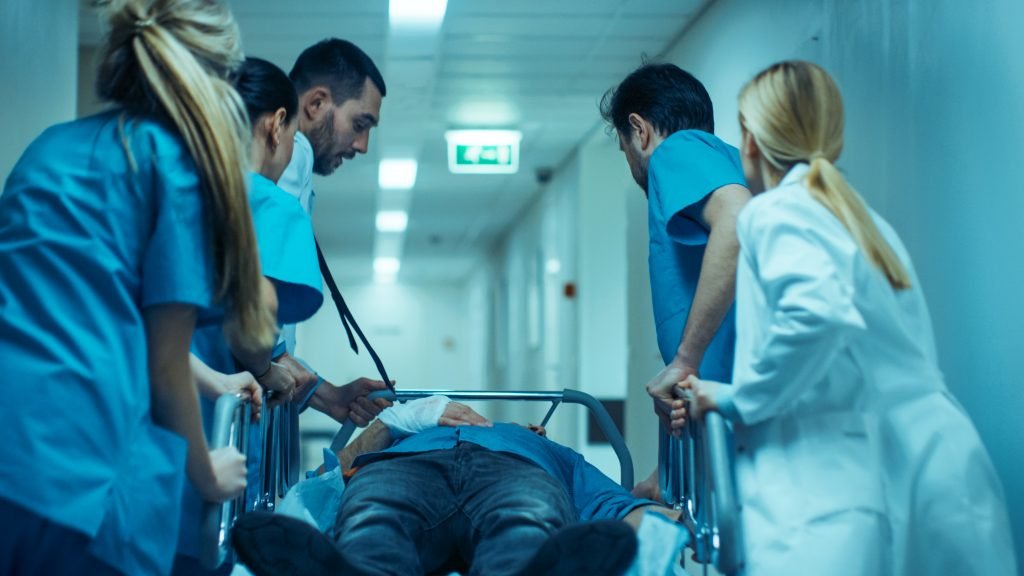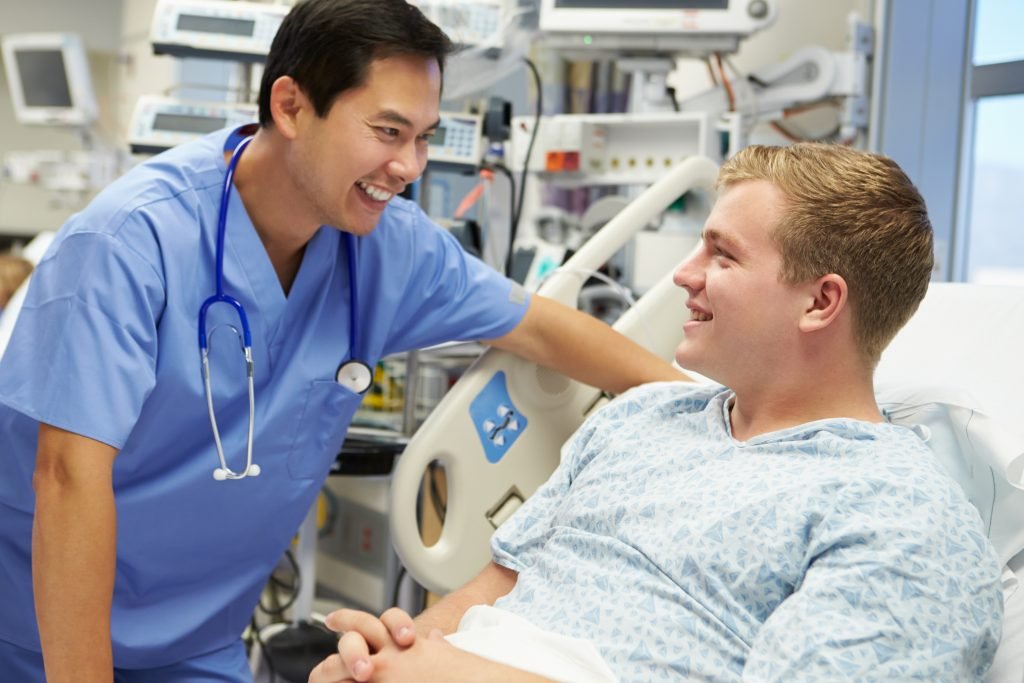 What Is The Role of a Patient Care Technician?
As a Certified Patient Care Technician (CPCT), you'll play an integral role in the healthcare team providing diverse patient care services in collaboration with physicians, nurses, PAs, NPs, and other healthcare professionals.
Patient Care Technician is one of the fastest-growing roles in healthcare today! PCTs generally work in the hospital, intensive care unit, emergency room, cardiac care unit, rehabilitation facilities, and nursing homes. They work closely with the nursing staff to deliver patient care through various responsibilities, including obtaining vital signs, collecting laboratory specimens, conducting ECGs, transporting patients & assisting with ambulation, administering medications, etc.
Furthermore, a PCT is trained to monitor and change Foley catheters, perform phlebotomy, set up feeding tubes, set up IVs, provide patient hygiene assistance including bathing, oral care, peri-care, and maintain patient rooms, etc. Because PCTs predominately functions in hospital settings, Cardiopulmonary Resuscitation (CPR) is a top skill they must embody
With a nationally accredited CPCT certification, you will gain valuable patient care skills incuding:
Convenient. Flexible. Accessible.

Flexible On-Demand Virtual Learning
Instructional content is delivered virtually via module-based learning and accessible anywhere, 24/7, through our mobile and tablet-friendly student-portal flexible self-paced curriculum with no due dates or set schedules on assignments.

Affordable and Convenient
Our fully online self-paced course will prepare you for a nationally accredited industry certification exam in as little as 8 weeks! All-inclusive course content with no additional costs required for textbooks, learning material, or certification exam. Unlimited 12-month access to all instructional and laboratory content.

Expert Exam Prep
At HealthCareer Certs (NIHCert) you will be fully prepared to successfully pass the CPCT exam and find your way into the job market as a Patient Care Technician. We have provided a comprehensive training program with many practice opportunities for you to feel comfortable with the exam. You will always have an instructor available to answer any questions you may have.

Interactive and Engaging
Engaging curriculum with interactive skills activities, built-in self-checks, 3D animated demonstrations, interactive flashcards, and progress tracking tools. You may add on the venipuncture/injection practice kit sent directly to your home. Practice performing venipuncture and injections hands-on as you work through virtual clinical simulations online
Inspiring Stories From Our Alumni
Helpful instructors, interactive course work, real-life application and seminars.
This course is affordable and convenient. With this certification, you can land a healthcare job practically in any specialty you want. Seriously best investment I've made for my future! I landed a PCT job in the hospital taking care of post-surgical patients!
The program is very flexible and accommodating to your schedule. Various means of learning material from simulations, interactive assignments, and discussion/critical thinking activities with classmates. Passed the certification exam on the first attempt and felt highly prepared in my new position. Definitely recommend!
Pricing & Course Options​
First payment due at sign up.
Second payment due at 4 weeks.
Pharmacy Technician Course
2 x $1,250 = $2,500
Adv Certificate for Pharm Tech
$650.00
PharmTech Course w/ Simulation
2 x $1,400 = $2,800
Discuss Your Future Career.
Take the first step and meet with our Education Consultants